Win the Pepsi's iTunes giveaway every time!!
1. Go to your local convince store
1. Look for the yellow caps.
2. Your looking for Pepsi, Diet Pepsi, and Sierra Mist.
3. Hold the bottle above your head and tilt it about 25 degrees.
4. It's easiest to find a loser bottle. Your looking for the word "again". If you see it put the bottle back and try grab another bottle. If you see random numbers, you should be a winner!!
Here is an example of a loser bottle: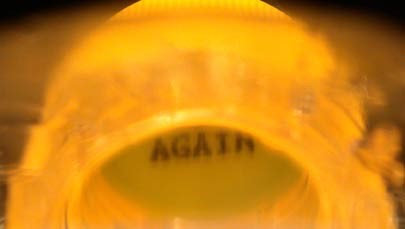 Send this Page To a Friend!!