Subscribe to a free newsletter with Sex Tips, Dating Advice, how to pickup women/men, and more!!
Fraternity House: $500,000.00
Membership Dues: $350.00
Paddle: $15.00
Getting Your Ass Blown Off: Priceless
(wait for the picture)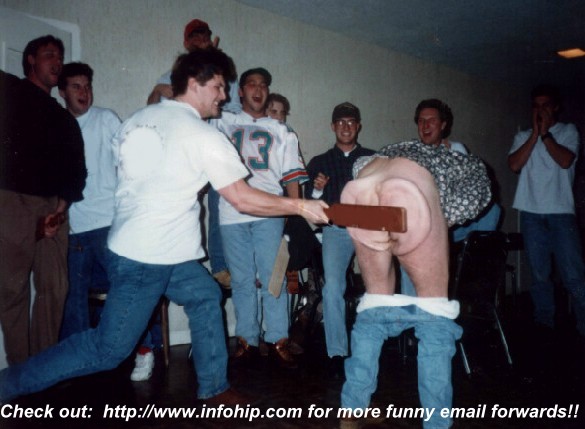 Secrets to Attracting the Opposite Sex!!- Learn the Secrets to being irresistible to the opposite sex!!
Get 5 magazine subscriptions for $30. Click here for details.
Click here for more forwards!!
Click here to return to infohip.com home for forwards, cool information, lose fat for spring break, hangover cures, Napster-like programs, find a job, attracting the opposite sex, drinking games, health and hard bodies, making money, search engines, the shopper, cool links, and much more.